Are you interested in using the Westlaw Edge for your legal business? If your answer is yes, then you have clicked on the right link. Conducting legal research is not an easy task since many research materials are locked behind paywalls and will often store outdated information. This is because lawyers will not provide you with legal services for free of cost.
Legal research is something you cannot conduct for free of cost. Instead, you have to spend a lot of money to get appropriate legal research results that will help you out instead of wasting your time.
You need to ensure that you must not make your selection in the wrong direction. Proper application of effective plans can help you to achieve your objectives appropriately. Therefore, read this article now to find out more about this amazing software that every lawyer needs to have.
What Is Westlaw Edge?
Westlaw Edge, previously known as Westlaw Classic, is software that allows people to conduct legal research online. If you want to learn about a certain law or want to stay updated about all the new laws that the government has amended or passed recently, then this is the best tool that you can use right now.
This tool has become pretty popular recently because it makes legal research a lot easier for lawyers and professional practitioners of law. When you conduct legal research using this tool, it provides the most accurate and effective search results, which have been touted to be better than Google results.
This software makes use of the original search engine for legal research called WestSearch. It makes use of an algorithm that searches for exclusive and published editorial research materials. Then, it searches for related articles and blogs on the internet that can provide the same or similar results.
The search engine does so by searching for related keywords that you have used in its search engine. This way, it provides accurate data and information that you will find helpful for your legal research.
This software will provide a collection of all legal information related to:
Primary law.
Secondary analytical sources.
Memorandums on litigation sources.
Concise summaries of laws in the form of headnotes.
Research on next-generation laws.
Tracking changes and updates to statutes and regulations.
Public records to help you find information related to previous trials and lawyers.
Information on other law companies.
Features Of Westlaw Edge You May Use In 2022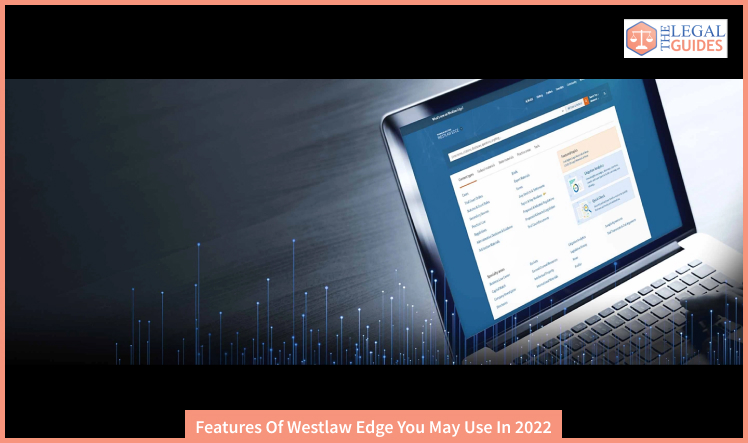 There are certain features of the Westlaw Edge that you need to take care of while you want to achieve your objectives appropriately. Ensure that you avoid making your selection in the wrong direction while improving your legal experience.
1. It Offers Quick Check Opportunity
The intelligent document analysis will help you to simplify things and upload a brief of the case analysis to make things work well in your way.
Additional and bad law surfaces any additional and highly relevant authority to the contrary which the administration has cited things.
Thoroughness and quality of the work can be improved when you do not make the sacrifice of the data relevance at your end. Westlaw edge applications can make things easier in your favor.
Read: How do we find an Experienced Bus Crash Lawyer? and how much does it cost.
2. You Can Make Effective Litigation Analytics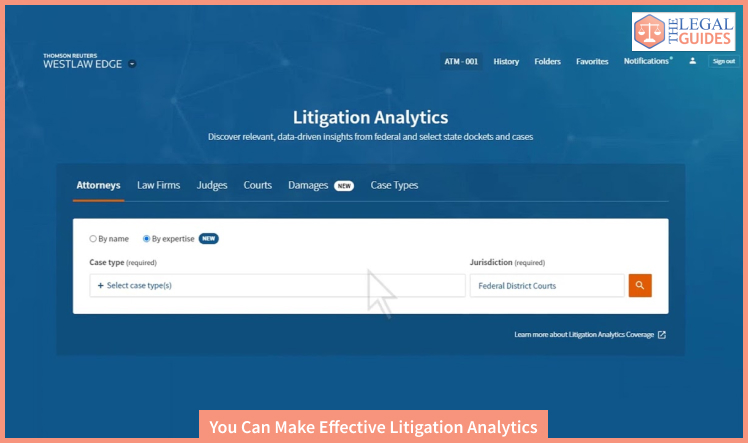 You can make effective litigation analytics with the help of Westlaw edge software. It is powered by the most extensive collection of state and federal dockets.
Some essential Information that Westlaw edge comprises is as follows:-
Information of the judges.
Courts.
Damages you may face.
You can make use of this information to provide you with the timelines for the litigation charges. Some of them are as follows:-
The cost of litigations and the outcomes can be handled by the authority with ease.
You will also get to know the opponent in terms of experience, success rate, and motions.
Read about: What is a Probate Attorney & When We Need Probate Lawyer?
3. KeyCite To Overrule The Risk
As an evolution for the KeyCite, Overruling all the factors of the risk when the point of law has been undermined implicitly. Otherwise, you will make invalid decisions regarding your case, and you cannot able to make prior decisions.
The citation safeguards and reduces the chances of taking risks on your end. It can make things work in the right way in your favor. Westlawedge can help you to overrule the risk factors at your end.
You have to ensure that you must not make your selection of the tools in the wrong way. Ensure that you must not make the wrong selection of the Westlaw edge at your end.
What happens if you drive without a license and get into an accident? Read the article to know all information.
4. WestSearch Plus
You need to enter the search terms and the keywords in the Westlaw edge. All the details of the case you will get on it once you enter the search terms at your end.
Proper application of the search terms can make things easier and more effective for knowing the case histories in detail. It is the reason why you have to craft complex queries at your end to get the relevant answers through this site.
How To Use The Westlaw Edge?
If you want to know how to Westlaw Edge login, you have to follow certain steps at your end to make things work well in your way. Some of these factors are as follows:-
You can find out all the documents using the citation.
You can make the auto-suggestions to make a search of the names, content search, and making the publications.
Crosscheck the citations in the Key site to determine the status of the case is a statute, regulations, and administrative decisions.
With The terms of connectors, you can run the searches in plain language.
If you don't choose the right lawyer, you have a greater risk of losing the case. Here is the list of 10 Different Types Of Lawyers that can help you choose the right legal attorney for your case.
How Much Does Westlaw Edge Cost?
Westlaw Edge has many plans for its users, depending on which sector you belong to and for what purpose. The various plans for Westlaw Edge are:
Westlaw Edge Single State Primary Law: $138 per month.
The Westlaw Edge All States Primary Law: $188 per month.
Westlaw Edge All States And Federal Primary Law: $237 per month.
The Westlaw Edge Premium: $410 per month.
FAQ (Frequently Asked Questions)
1. What Does Westlaw Edge Do?
Westlaw Edge offers you and brings together the full suite of AI-powered tools that comprises more than 100 years of AI annotated for a long-standing commitment to making the advancements in the AI research tools.
2. What Is Included In Westlaw Edge?
Westlaw Edge offers various materials like a comprehensive collection of the Westlaw classic. It comprises the federal and the state laws, regulations, statutes, court rules, and application of administrative materials.
3. Define The Difference Between Westlaw Edge Classic & West Law Edge?
Generations of attorneys have full faith in the Westlaw Classic compared to the Westlaw Edge. It is one of the best Westlaw Edge tools to make things easier and more effective for the new generation of lawyers in 2022.
4. Is Westlaw Edge Worth?
The price of the Westlaw Edge is quite impressive and affordable. You can make use of this tool to make things easier and more effective for yourself. It can make things work well in your way within a shorter time frame.
5. Is Westlaw Edge Easy To Use?
The Westlaw Edge is easy to use, and you can make use of this tool at your end very easily. The best part of it is the case notes are super helpful.
Final Take Away
Hence, if you want to make use of this tool, then you can follow the mentioned procedure on your end. It can make things easy and effective for your brand.
One of the best things about this Westlaw Edge is that it is user-friendly and can make things work well in your way. Your chances of winning the case will increase with the help of this tool.
You can share your thoughts, feelings, opinions, views, and comments on this article in the connect box. Feel free to connect with us. We are waiting eagerly to provide you with the response on time.
Read more…