Have you ever wondered how to be considered a trustworthy choice amongst your client base?
Want to know the trick?
"Legal compliance!"
Legal compliance can ensure that your business stays out of trouble. It is what will keep your business from facing lawsuits by securing that your business is keeping up with the latest legislation passed.
"A brand is what a business does, reputation is what people remember" -Ted Rubin.
Legally compliant businesses are known to maintain a good reputation amongst clients. All law-abiding citizens fear getting involved in any activity that would be considered illegitimate. Hence, they choose to do business with such bodies which can keep them on the safe side of the law.
Answering: What Is Legal Compliance?
Compliance or Legal Compliance is making sure that your business adheres to the following:
Business-related laws are passed by the government. 
Government-established health and safety standards. 
Data and security policies.
Tax and financial aspects are established by law. 
Keeping up with the following ensures that your business notices the red flags, corrects them, and keeps moving forth safely and legally.
Compliance is easy when the company integrates the established laws into its policies and codes of conduct. A compliant company realizes the responsibility of both the organization and its employees that rests on its shoulders.
What Makes Legal Compliance Important?
As long as business safety and smooth running matter, staying legally compliant is crucial. The factors that necessitate legal compliance are:
Build A Positive Reputation-
A perfect step down the rabbit hole of a tarnished reputation for your business could be Legal Non-Compliance. Consumer loyalty is important to monopolize services in the industry. A good and reliable reputation is the way to go.  
No business wants to face criminal charges as they are both times- and money-consuming and no positive outcome could possibly result from it. 
Develops Public Relations-
An accomplished listed as fulfilled HR policies can be touted as a symbol of a healthy company, contributing to the goodwill of the company at large.
Compliance And Business Growth Go Hand In Hand-
Studies have shown that businesses that have managed to maintain legal compliance have been more successful and have a longer run.
How To Be Legally Compliant?
Legal compliance is a responsibility that generates out of running your own business. Legal compliance generally has two parts,
External compliance can be defined as keeping up to date with taxes and filing the right paperwork.
Internal compliance is keeping a record of the rules and regulations followed inside the office premises. Keeping a comprehensive track of all such entries can help with the internal discipline of the business.
Following are the primary requirements of a business to maintain legal compliance:
Filing Requisites
The filing requisites of your business vary with the particulars of your case. These, however, are the usual paperwork essential for all businesses-
Annual Report
A date, usually the foundational anniversary of the company, is picked to submit an annual report recording financial reports, taxes, HR dealings, revenue reports, and all the other important aspects of your business.
Amendment And Other Changes To The SOP Of The Company
Any changes made to the statement of purpose of the business or any amendments added are to be recorded as well.
Taxes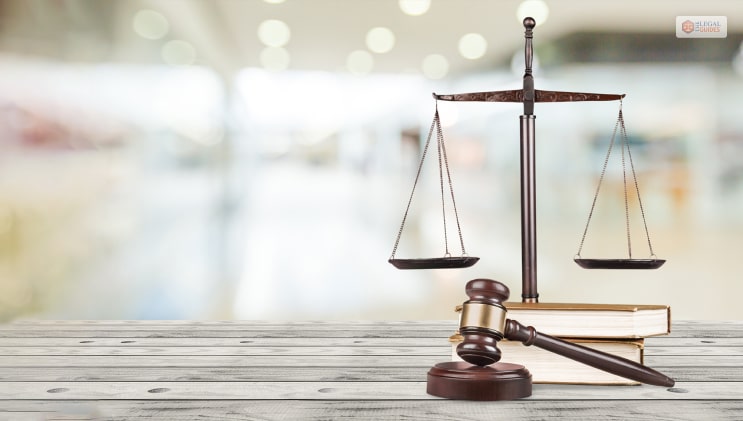 "The only difference between death and taxes is that death doesn't get worse every time the Congress meets"– Will Rogers.
There are no escaping taxes, especially not if you are trying to stay legally compliant in business. In order to keep up-to-date with your taxes, you need to consider the following.
Choose Your Tax Year
You have to choose the tax year in accordance with the guidelines established by the IRS.
You can choose a calendar year (12 consecutive months beginning Jan 1st and ending Dec 31st).
You can choose a short tax year (ending on the last day of any month except December).
Or a fiscal year (less than 12 months).
Decide On Your Federal Tax
Check the IRS guidelines to know which of the taxes are applicable to you, since each business is unique. They are given below.
| | |
| --- | --- |
| Type Of Tax | Details |
| Income Tax | All business partnerships. |
| Self-Employment Tax | Self-employment earnings of $400 or more. |
| Estimated Tax | An estimated tax on your income. |
| Employer Tax | All employers must pay. This includes Social security and Medicare taxes, Federal income tax withholding, and Federal unemployment (FUTA) tax. |
| Excise Tax. | These are talked about in Form 720, 2290, 730, and 11-C, and may include-Communication taxes. Transportation taxes.Fuel taxes.Manufacturer taxes. |
Compliance With Legislations(HR And Data-Related)
Make sure that you are managing your business with due consideration to the following.
Marketing And Advertisement Laws
"… claims in advertisements must be truthful, cannot be deceptive or unfair, and must be evidence-based"- Federal Trade Commission.
These should follow the guidelines mentioned in the Copyright Act of 1976 that prevent the "unauthorized copying of a work of authorship."
Any posters are to be put up in conspicuous places where they are visible easily to the intended audience.
Workplace Health And Safety Laws
The Occupational Safety and Health Act of 1970 is a federal law governing occupational health and safety standards in private companies in the USA.
Americans With Disabilities Act
This Act "prohibits discrimination against people with disabilities in several areas, including employment, transportation, public accommodations, communications, and access to state and local government"– US Department of Labor.
Keep Up With The Labor Laws
Some of the most recent labor laws that you need to keep up with include,
An increased minimum wage in 21 US states.
Minneapolis wage theft law was implemented this year.
Under the Fair Labor Standards Act (FLSA), more and more workers are eligible to be paid for their overtime services.
An Emergency Paid Sick Leave Act (EPSLA) has been brought into effect.
Pro-LGBTQ Legislations
The most important update is the Equality Act, 2019, passed by the United States House of Representatives. It brought about amendments to:
Civil Rights Act. It "prohibits discrimination on the basis of the sex, sexual orientation, gender identity, or pregnancy, childbirth, or a related medical condition of an individual, as well as because of sex-based stereotypes." This Act proved to be a major influence against LGBTQ workplace discrimination.
The U.S. Equal Employment Opportunity Commission (EEOC) also protects the LGBTQ community from facing discrimination in the workplace.
How To Stay Legally Compliant With Business Laws?
Steps to maintain legal compliance in business are:
Maintain licenses, permits, and certificates from the state, city, and federally.
Renewals vary, but local business licensing offices can provide reliable information.
Restaurants need renewals of health and safety certificates. Businesses dealing in tobacco, alcohol, and tires need a regular renewal of sales permits.
Frequently Asked Questions (FAQs):-
Here are some of the most frequently asked questions on the topic.
Q1) Is There A Legal Compliance Checklist?
Ans: Yes, there is. 
Keep your documents up to date and filed
Know your taxes, pay them, and keep receipts.
Run your business according to federal and local laws.
Check up on your company's standing in the market every now and then.
Hire a legal consultant.
Q2) What Is Legal Compliance In Hr?
Ans: In HR legal compliance is keeping up with HR laws. Statutory, regulatory, contractual, internal, training, and labor law compliance, all fall under its purview.
Wrapping It Up!
Legal compliance with federal laws might seem like a big deal but it is just an extension of the duties of a good citizen. Compliance makes the job easier for both the business owners as well as the federal government. Let us all not forget that at the end of the day all we desire is growth and development for our business, and for that Legal Compliance is the safest and easiest option!
Let us know if you find this article informative or helpful!
Read Also: