The United States Supreme Court overturned the 1973 verdict of Roe v. Wade on the 24th of June, 2022. The verdict was initially expected to have mild to medium application throughout the state.
Republican-based states were expected to completely limit all abortions. Initially, several pro-Democratic states had ensured certain measures to protect women's abortion rights. The measures, however, seem to be falling apart with more and more states criminalizing help regarding abortion provided by medical facilities.
Consultations given to women in need of abortion and healthcare have also been banned in many states. The US Department Of Justice has filed multiple lawsuits against state laws that have completely banned abortions.
Answering Your Questions
With there being so many bans, pseudo-bans, and new Court rulings on Abortion every day, citizens need a clear view of the current legal status of Abortion in the United States.
Is Abortion Illegal?
With the overturn of Roe v. Wade that took place on the 24th of June, 2022, the Supreme Court removed the constitutional right of a woman to get an Abortion. The States were left with the authority to decide whether or not to ban abortion altogether.
Many State Governments have so far exercised the right to ban abortion totally or partially by exercising this right.
Where Is Abortion Illegal?
Abortion has been very subjective state-wise. Here are the various states with their various degrees of abortion bans:
States Which Have Completely Banned Abortion
| | |
| --- | --- |
| Alabama. | Arkansas. |
| Kentucky. | Mississippi. |
| Missouri. | Oklahoma. |
| South Dakota. | Texas. |
| Louisiana. | Wisconsin. |
States Where Abortion Is Legal Until Six Weeks
⦿ Ohio.
⦿ Georgia.
⦿ Idaho.
⦿ Tennessee.
States Where Abortion Is Legal Until 15 And More Weeks
⦿ Florida (15 weeks).
⦿ Utah (18 weeks).
⦿ North Carolina (20 weeks).
States Where Abortion Bans Have Been Blocked
⦿ Arizona- Bans on abortion was initially blocked. However, an abortion ban after the 15th week is to be enacted in September 2022.
⦿ Lowa And North Dakota – In both of these states, abortion bans have been blocked for 22 weeks.
⦿ Michigan and Montana – These states have protected the citizen's rights to abortion. Montana Supreme Court has declared that Abortion falls under a constitutional right. 
⦿ South Carolina and Virginia – A 22-week block on abortion ban has been implemented in these states.
⦿ Wyoming – The ruling of a Federal judge has implemented a block on all abortion bans across the state.
Where Is Abortion Legal In The United States?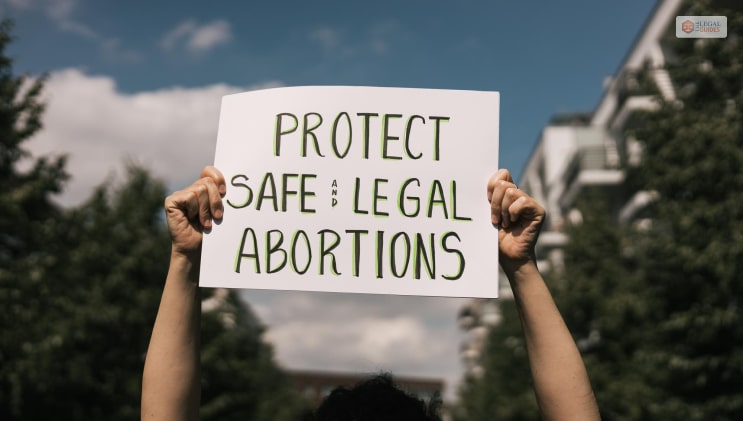 While few states have retained the legal status of abortion while making it subject to certain restrictions, others have kept it completely legal.
States Where Abortion Is Legal But Restricted
| | |
| --- | --- |
| Colorado. | Delaware. |
| Kansas. | Nebraska. |
| Nevada. | New Hampshire. |
| Rhode Island. | Pennsylvania. |
| Virginia. | Washington DC. |
Finally, States Where Abortion Is Legal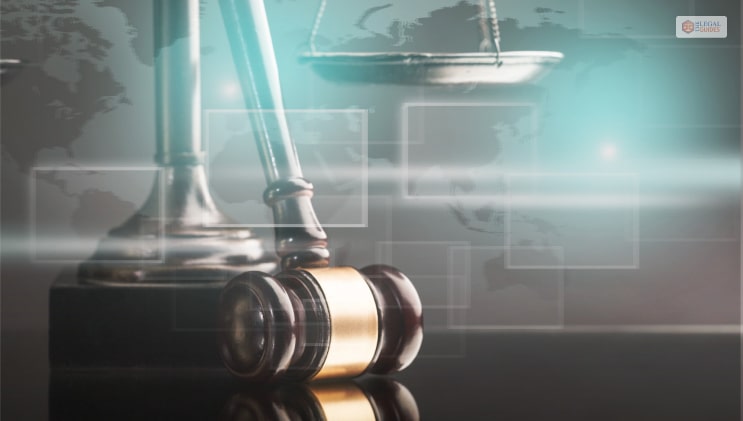 Since the ruling that overturned Roe v. Wade took place, women in need of an abortion and abortion-related healthcare services have been struggling to find proper help and guidance.
If you are a resident of the US and have been wondering, " Is Abortion Illegal"- it might be of some help to know which states could provide you with the help that you need.
Here is a list of the states where one can get an abortion legally.
⦿ Alaska- The Court of Alaska has chosen to recognize the right to abortion as a constitutional one.
⦿ California- The California state law protects abortions. A recent bill has been brought which ensures that abortion providers inside the state are not affected by out-of-state bans. 
⦿ Connecticut- The State protects one's right to an abortion. The rights of both the provider and receiver are protected. 
⦿ Hawai- The state protects abortion rights.
⦿ Illinois- The Supreme Court of the state protects abortion one's constitutional right to get an abortion.
⦿ Maine- The law of the state stands in the protection of abortion rights.
⦿ Maryland- The state protects one's right to safe abortion.
⦿ Massachusetts- The state recognizes the right to abortion as one protected by the  Constitution. 
⦿ Minnesota- The Supreme Court of the state protects its right to abortion.
⦿ New Jersey- The New Jersey state law protects abortion throughout the period of pregnancy. 
⦿ New Mexico- Access to abortion is protected, although not expressly mentioned in state laws.
⦿ New York- Rights to abortion are protected by the state. Protections to the legislature of the state have also been proposed.
⦿ Oregon- The state protects the abortion rights of an individual throughout the period of pregnancy.
⦿ Vermont- The state protects the abortion rights of an individual throughout the period of pregnancy.
⦿ Washington- Apart from the state laws clearly protecting abortion rights, the protection of provider's rights has also been proposed. 
Can You Be Sued If You Get An Abortion?
If you are looking to get an abortion or wondering " is abortion illegal? " in a state where it has clearly been banned, or if you are passed the legally permissible period, here is what can happen.
The state can not only bring about charges against you but can also bring about charges against your parents or guardian if you are a minor. The abortion service provider, for example, the doctor or other medical professionals can also be liable to face criminal charges depending on the state law. 
Looking Into Countries Where Abortion Is Illegal? This Is For You.
Is Abortion Illegal in all nations?
The answer is "no". Most developed nations of the world have maintained safe provisions for abortions. Whereas some still hold on to the traditional set of values whereby abortion goes against ethics and family-oriented feelings.
Some countries such as Andorra, Malta, Haiti, Honduras, the Republic of Congo, and a few Palestinian states among others are places where abortion has been banned completely. 
Most nations under the UN consider abortion as a viable option when bringing a pregnancy to term could harm the mother or the child.
And It's A Wrap!
This article aimed to provide a comprehensive list of the legal scenario of abortion, abortion bans, and blocks on abortion ban throughout different states of the US. New State laws are being passed every day which provide different answers to the question, "is abortion illegal", differently. Stay tuned with The Legal Guides for more updates on US Abortion Law.