"Eureka! The formula for success is passing all work to others and taking all the credit!"- Your Boss.
This is exactly what the goal of the Copyright Law of the United States of America is- To prevent someone else from taking the credit for your work. Now, let's learn more about Copyright Laws in the USA.
The Statute of Anne, which was the Copyright Act of 1710, was applicable to Great Britain. It was the first Copyright law that was enforced by the government and courts, rather than by private parties.
In 1783 authors brought the need for protection of original authorship to the notice of the authorities. Before the existence of the US Constitution, copyright laws were passed by many states.
Currently, the Copyright Act of 1976 is the primary federal legislation on the Copyright Law of the United States of America. It took the world othe f copyright law of the United States by storm, implementing new changes and taking into account new kinds of media. Let us first look into a few details.
What Is A Copyright?
Copyright is an Intellectual Property that is obtained with the aim of protecting the original work of authorship. Copyright can only be achieved once the author expresses his work in a tangible form. 
After reading this definition, a few questions come to mind. Here are a few of them, answered. Q1. What Is An Intellectual Property?"a category of intangible rights protecting commercially valuable products of the human intellect. The category comprises primarily trademark, copyright, and patent rights but it also includes trade-secret rights, publicity rights, moral rights, and rights against unfair competition."- Black's Law Dictionary. 
Q2. What does "tangible form of expression mean?"A tangible form of expression is when you express your thoughts in a concrete form that can be physically touched, like writing a story down on a piece of paper, recording your work on a videotape, or storing pictures clicked by you on a memory card. 
Criteria For Copyright
Protection of your copyright can only be achieved if your work checks out a few boxes.
They are
Originality
You can only enjoy the copyright to your work provided it is a brainchild of your own.
Should Contain Some Creativity (At The Least)
If your work is something that is very common and does not contain that bit that makes it unique and privy to you, it cannot be protected by copyright. Mere stating of facts cannot guarantee copyright when there is an absolute lack of originality or creativity.
Fixation In A Tangible Form
In order to enjoy copyright on your intellectual property, you must record your work in a tangible form. The format can be formal, informal, or technological.
It is to be noted that an unrecorded lecture, speech, or an unsaved story, novel, or text message, for that fact, is not liable to attain copyright.
Automatic Protection
The automatic formation of copyright on original authorship began in the year 1978. Before this period, one had to publish his work or furnish a copyright notice in order to enjoy copyright to his own work.
The Copyright Act, 1976
The Copyright Act is a detailed piece of federal legislation othen Copyright law of the United States of America. It lays down extensive provisions on the following:
Chapter 1: Subject Matter And Scope Of The Act.
This chapter deals with the extent and application of the act. The matters dealt with in this section are noted below:
Definition of relevant terms
Scope of Copyrights
Exclusive rights and their limitations.
Copyright on computer programs, literary works, sculptural, architectural works, and the like.
Fair usage and reproduction of original works.
Chapter 2: Ownership Of Copyright And Transfer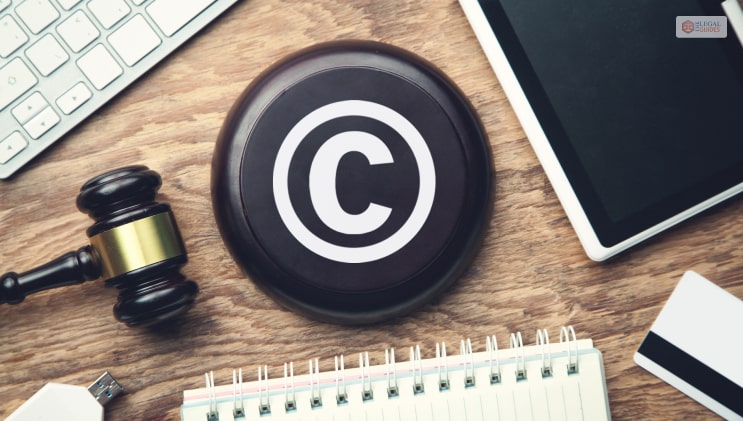 This chapter answers some of the most common questions about copyright owners. It deals with:
Difference between copyright and material possessions.
Transfer of copyright and termination of the same by the author.
Records maintained of transfers and other relevant documents.
Chapter 3: Duration Of Copyrights
This chapter dictates the preemptory provisions of copyright law of the United States before the passage of the Act in 1976. It elaborates on
Intellectual properties were created before 1978.
Intellectual properties created but not published before the Act.
Duration of copyrights and termination.
 Chapter 4: Notices, Deposits, And Registration
This chapter establishes the practices regarding formalities prior to the attainment of copyright. They are
Various forms of notice, including perceptible copies, publications, contributions to existing works, and phone records.
Deposits of phone records to the Congress library.
Registration, claims, infringement, and civil rights.
Importance of registration to attain remedies.
Chapter 5: Infringement Of Copyright And Remedies
The whole intention behind the existence of a right is to have a clear idea of the steps and remedies applicable to one when there is an infringement of the same. This chapter states
Constituents of an infringement.
Remedies available- Injunctions, damages, profits, etc.
Cost and legal fees.
Criminal offenses and other liabilities on infringement.
Liabilities of the states, liability of online material.
Chapters 6 And 7: Import-Export And Copyright Office
These chapters deal with the international and state perspective. They are
Import and export of copies and records, prohibitions.
Responsibilities, fees, and other formalities of the copyright office.
Chapters 8 And 9: Copyright Royalty Judges
These chapters deal with provisions relating to judges and the protection of semiconductor chip products. They are
Appointment and term of judges.
Functions and institution proceedings.
Voluntarily negotiated proceedings.
Ownership, transfer, limitations on exclusive rights, and civil actions of the products.
National and international transitional powers.
Chapters 10 and 11: Digital Audio Recordings, Music Videos, And Media
These chapters deal with a few tangible forms of expression of intellectual properties, which is an integral part of the Copyright law of the United States of America. The provisions include
Definition of royalty payments
Obligations of royalties
Procedures, infringement, and civil remedies.
Unauthorized use of sound recordings.
Chapters 12 And 13: Copyright Protection And Management, And Protection Of Original Designs
The provisions in these chapters are all pretty simple and directly relevant to Copyright laws in the United States of America. They are
Circumvention and integrity of copyright management systems.
Civil and criminal penalties and remedies.
Design protection.
Exclusive rights.
Infringement, registration, and fees.
Other Federal Copyright Laws Of The United States Of America
The Code Of Federal Regulations, Chapter 37, Part 200-270, lays down various provisions relating to federal Copyright Laws. They include:
Subchapter A lays down the general procedures of the copyright office.
Subchapter B includes "Copyright Arbitration Royalty Panel Rules and Procedures"
Part 201 includes general provisions
Part 202 includes the registration of claims to copyright
Part 203 includes the Freedom of Information Act: Policies and Procedures
Part 204 includes the Privacy Act: Policies and Procedures
Part 205 includes Legal Processes
Part 211 includes Mask Work Protection
Part 251 includes the Copyright Arbitration Royalty Panel Rules of Procedure
Part 253 includes the use of Certain Copyrighted Works in Connection with Noncommercial Educational Broadcasting
Part 254 includes the adjustment of the Royalty Rate for Coin-Operated Phonorecord Players
Part 255 includes the adjustment of royalty payable under the compulsory license for making and distributing phonorecords
Part 256 includes the adjustment of the Royalty Fee for Cable Compulsory License
Part 258 includes the adjustment of the Royalty Fee for Secondary Transmissions by Satellite Carriers
Part 260 includes the rates and terms for preexisting subscription services' digital transmissions of sound recordings and making of ephemeral phonorecords
Part 261 includes the rates and terms for Eligible Nonsubscription Transmissions and the Making of Ephemeral Reproductions
Part 262 includes the Rates and Terms for Certain Eligible Nonsubscription Transmissions, New Subscription Services, and the Making of Ephemeral Reproductions
Part 263 includes the Rates and Terms for Certain Transmissions and the Making of Ephemeral Reproductions by Noncommercial Licensees
Part 270 includes Notice and Recordkeeping Requirements for Statutory Licenses
Frequently Asked Questions (FAQs):-
Q1. Is Copyright Protected By The US Constitution?
Ans: "The United States Constitution explicitly grants Congress the power to create copyright law of the United States under Article 1, Section 8, Clause 8, known as the Copyright Clause."- Wikipedia.
Q2. What Are The 4 Things Copyright Cannot Protect?
Ans: Here is a list of things you cannot claim copyright on
Ideas and methods.
Information is known commonly.
Names, surnames, and phrases.
Choreography and fashion.
Wrapping It up!
It is to be noted that legislations and laws on copyright are never exhaustive. More dimension is added to the copyright laws of the United States with time. It is beneficial to keep reading up on the upcoming laws to have a comprehensive knowledge of the topic. This article notes a summary of the already existing regulations on copyright.
Hope the article helped you learn all about copyright laws!
Read Also About: